Today's recipe is from the book Bake! by Nick Malgieri
It's a yeast-dough that you can mix up quickly with basic ingredients. I messed up the first time (I added the yeast to the flour) and I still ended up with delicious dough. I made it correctly the second time and it was just as good.
This makes a lot of dough! The book says it's enough for 4 twelve inch round pizzas. I made two 12*18 rectangle pizzas.
Ingredients:
5 c bread flour (I used King Arthur White Wheat flour)
2 t salt
2 t active dry yeast
2 C warm water
5 T olive oil, divided
Directions:
Combine flour and salt
Whisk together yeast, warm water and 2 T olive oil
Combine using a rubber spatula (I was suspicious but it worked to start! I kneaded it a bit at this point)
Cover the dough and let it rest until doubled
Preheat oven to 550 degrees F (my oven only goes to 500 so that's what I did)
Knead lightly on a floured surface, divide dough
Pull sides of dough to the center to form a smooth, round ball.
This is where my method began to differ from the book.


I rolled the dough out on the counter, dusted the pan with some corn meal and transferred the dough to the pan.
I topped the dough with garlic scapes chopped up and crushed into olive oil.
Topped that with halved cherry tomatoes and small marinated halved balls of mozzarella from the deli.
I added a few handfuls of chopped spinach and tossed it in the oven.
My cousin was over and we went out to the barn so I'm not really sure how long it was in the oven. When we got back the pizza was perfect and the timer had run out.
Perfect timing will depend on your oven temp, toppings and probably some other things.
What I loved:
The crust was thin and crisp but it still held up to the toppings. It had a nice flavor and crunch. This isn't the kind of dough you add a million toppings to. Keep it simple and you'll be rewarded! This my my new go-to pizza dough.
Not so much:
You do have to work quickly, too much time passes and the dough gets puffier. I didn't have this problem but I don't think it would affect the taste only the thickness. If you get easily distracted this dough might not be for you!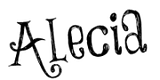 *As an Amazon Affiliate I will receive a small compensation for items purchased through my links